Cindy and Mackenzie love everything October! It's their favorite month, and so an October engagement session featuring Octoberfest beers was just the right fit for this incredibly sweet couple.
We met at Georgetown Waterfront Park in DC to shoot their engagement photos. The afternoon lighting was absolutely divine — it was soft and warm during the golden hour, and later on in the photoshoot we saw an incredibly colorful sunset over the Potomac River.
Georgetown is one of my favorite places for photo sessions. The Waterfront Park is filled with nature and has gorgeous views of the river, with the Kennedy Center, the Key Bridge, and the Rosslyn skyline in the background. Walk a block north and you're in the old Georgetown industrial neighborhoods. I loved shooting against the brick walls and finding cute little nooks and crannies in this historic street for photos. There was even a haunted house — of course we had to stop for a picture!
Cindy and Mackenzie plan to get married on October 13, 2018 at beach wedding in Bolivar, Colombia.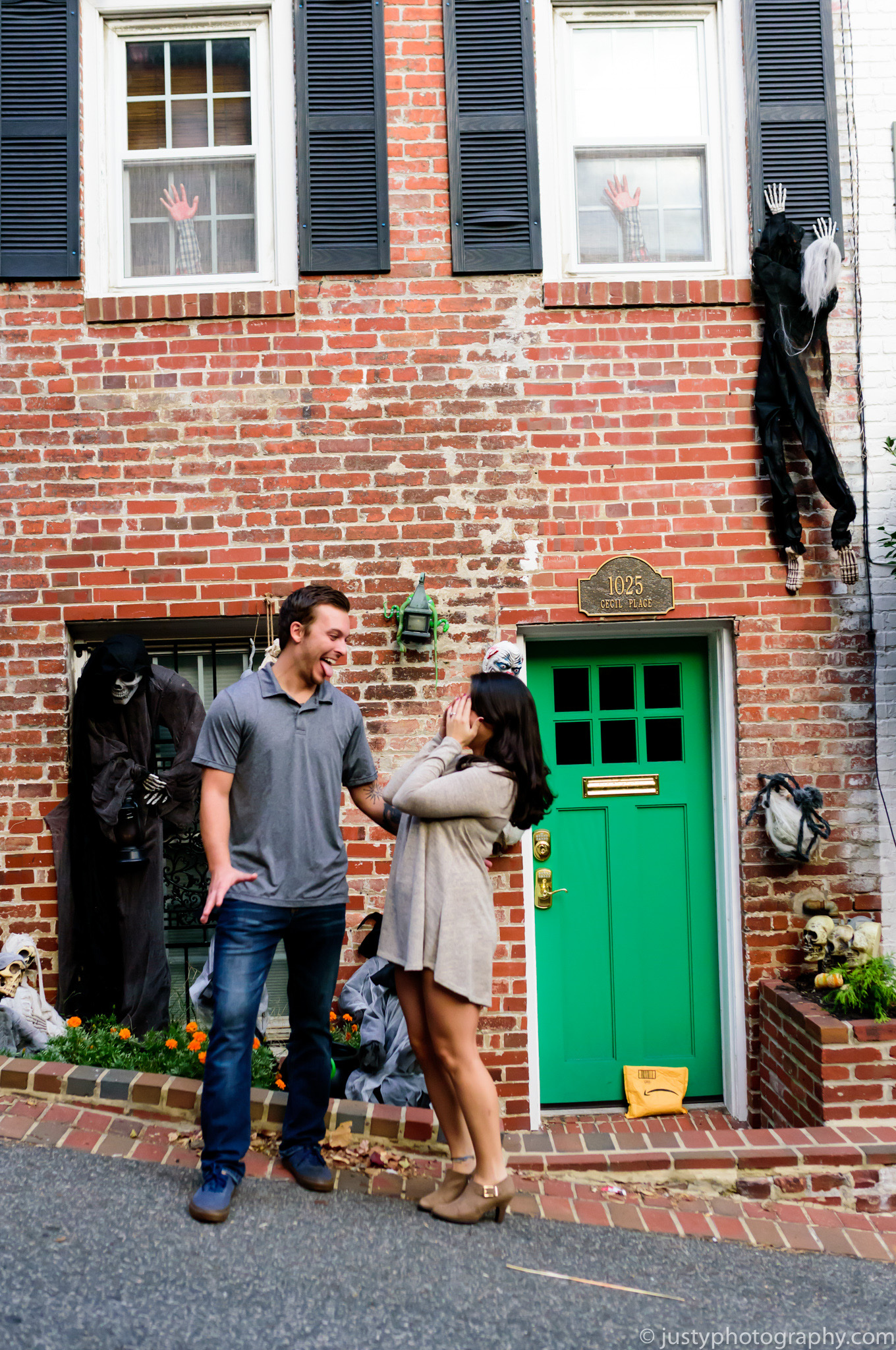 The haunted house! I loved how Cindy and Mackenzie were always trying to make each other laugh, silly faces and all.